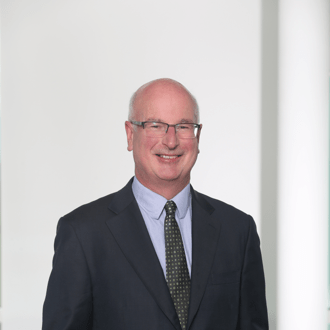 Bob Head
Non-Executive Director – Senior Leadership Team & Board
"I have a real passion to be a part of a business that looks after the customer and creates a sustainable competitive advantage through brilliant service. The Personal Group ethos of protecting the unprotected is what attracted me to the business, and I am thrilled to be working with them to drive this forward."
ABOUT BOB
Bob joined Personal Group in July 2016. With over 25 years' in Non-Executive Director Role's, Bob brings an extensive range of knowledge and experience to the board. His diverse working life has seen him work worldwide with almost every branch of financial services. He also has experience of software and marketing companies as well as government.
Bob began his career at Coopers & Lybrand (now PWC) in 1979 where he specialised in financial services and progressed quickly to Senior Manager within the business. In 1988 Bob joined the Prudential, initially in the International Division before co-founding Prudential Banking and egg.com - the first and biggest internet bank of its time. Bob was responsible for finance, credit, legal, compliance, internal auditing, treasury, funds supermarket, share trading and general insurance businesses. Bob's career continued to flourish and after leaving egg.com in January 2000, he was appointed as the first Chief Executive of smile.co.uk. Following three successful years, Bob left the business to join Old Mutual Plc as Group Corporate Development Director. Bob spent eight years at Old Mutual taking on a variety of roles that included being Finance Director at Nedbank, Group Human Resources & Strategy Director, Group Director for the African businesses and ultimately CEO of Skandia and then the Wealth Management Division. Seeking a new challenge, Bob joined the South African Revenue Services (SARS) in March 2012 where he was Special Advisor to the commissioner of SARS (and CFO for a year) and later moved to South African Airways in 2018 as Interim Chief Financial Officer from April to October.
Bob has solid blue-chip experience with big brands and business and a rich tapestry of management roles. He has a passion for effective governance, serving on remuneration, audit and risk committees and a desire to make a difference as a director, doing as much outside of the board room as inside.