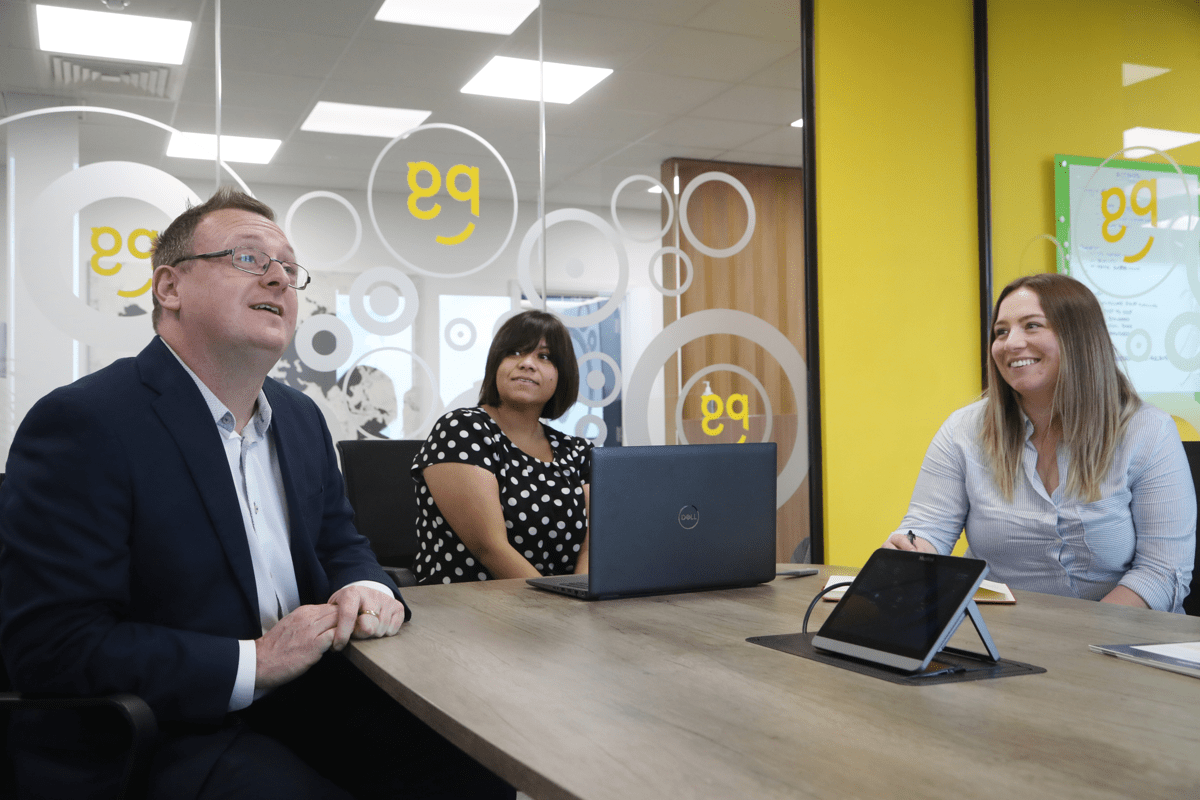 Join somewhere special and really make a difference


Let's Connect have proudly been part of Personal Group family since 2014 and specialise in home and technology employee benefits. We offer staff the latest devices and homeware from leading brands such as Apple, Amazon, Kärcher, LG, Microsoft, Samsung, Sonos and Sony. Employees save on National Insurance and spread the cost through convenient salary sacrifice, or alternatively, a net pay arrangement (no National Insurance savings).
Clients' employees can choose from a wide product range, including the latest smartphones, iPads and tablets, computers, smart TVs, games consoles, digital audio, fitness wearables, smart home devices, DIY, white goods and small domestic appliances, garden equipment and much more – all ordered online and delivered direct to their homes.
These schemes are a proven method of delivering a valued employee benefit across private and public sector clients nationwide that can help engage, attract, retain and motivate staff, plus support key organisational strategies such as health and financial wellbeing, remote working and digital transformation.
It's an exciting organisation to work in where there's always new and evolving technology and products to offer through the schemes and our people genuinely care about giving a first-class customer experience through dedicated commitment, great communication and having some fun along the way too!
We're a relatively small team where everyone makes a big impact and we work closely together to bring positive results for our clients, their employees and the business performance as a whole. There's a number of our team that have been with the company for many years, with several having over 15 years' experience in the industry.
We have offices and a warehouse based in Bromsgrove where we ship much of our stock from, giving us unique control on product, which is vital throughout the year and especially in the busiest period running up to the festive season.
At Let's Connect you can be part of a high-performing team where you can really make a difference.
Register with us for notifications about future opportunities at Let's Connect using the 'Connect' button below.
Business area
Let's Connect
Our Benefits
Private medical & health cover

We know how important it is to be covered and so we take care of some of the big things for you.

All our people receive Private Medical Insurance alongside a practical healthcare plan to provide cash benefits to pay for dental treatment, therapies, glasses and eye tests.

Work life balance

We recognise that people's lives are different now and many of our roles are hybrid with the flexibility to work from home 2 days a week.

We are committed to offering a mix of full time, part time, compressed hours and flexible working so you can do your best work and be fulfilled, balancing work with home life

Helping you save now and for the future

We offer a generous employer contributory pension where we will match your pension contributions up to 5%.

From day one with us, you will have access to free travel insurance for you and your family


Wellbeing

Never before has wellbeing and mental health been more important and our employee assistance programme is there to help you when you need it most. Whether it be stress, money worries, domestic problems, legal advice, or anything else, it can provide help on a variety of issues.


Life cover

From the first day with us, you have the security of being covered with life assurance whilst you are employed equal to four times your salary.

Health & fitness

We provide access to an online GP so you can get an appointment when you need it.

For general fitness and wellbeing, take advantage of our discounted health club memberships at your local gym as well as our wellbeing app Transform with online classes, meditation, mindfulness and nutrition.

Financial wellbeing

Our fairer finance programme offers free financial education and insights, savings and investments and affordable loans which can be repaid from your salary should you need it.

Recognition

Recognising our colleagues' contribution is important. Everyone has vouchers that they can distribute monthly to colleagues who they think have made a difference - it's a great way of saying thanks!

Give something back

£100 a year to support a charity of your choice, support our charity of the year or get involved in volunteering. Twice a year we send volunteers to support a charity close to our heart, Memusi in Kenya, to help build a school and make a difference to the community

The freedom to choose the benefits that suit you

Using our salary sacrifice scheme you can buy the latest home technology at discounted rates, purchase additional holiday days, access our car lease schemes or choose to be part of our success with our share ownership plan

Discounts

Use our amazing discount platform to get money off your purchases, from groceries to fashion to days out